Ad blocker interference detected!
Wikia is a free-to-use site that makes money from advertising. We have a modified experience for viewers using ad blockers

Wikia is not accessible if you've made further modifications. Remove the custom ad blocker rule(s) and the page will load as expected.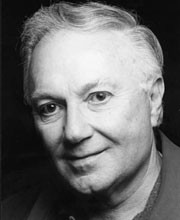 Richard C. Leach
was an executive who was in charge of producing the Barney franchise from the beginning up until 2000. In 1987, Leach's daughter-in-law, Sheryl Leach approached him with an idea of a home video series premeised on combining entertainment and education together for young children, which would later become
Barney and the Backyard Gang
. Richard financed the first three videos with a check of $1 million. The success of the videos led to the PBS television series
Barney & Friends
, which debuted in 1992, and became a smash hit for children. Richard became the executive in charge for the television series, home videos, stage shows and a feature film. In March 2001, Barney was sold to
HIT Entertainment
. Richard sadly died of a heart attack on May 29, 2001.
Trivia
Richard was the owner of The Lyons Group, Lyrick Studios, DLM,Inc./Teaching Resources and ColorDynamics Studios,.