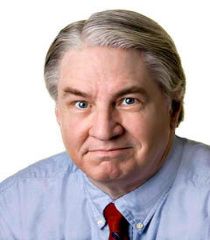 Robert Bruce Elliott (born September 3, 1949) is an American actor, voice actor, dubbing director, and scriptwriter who works for FUNimation. He was born in Renton,[1] Washington but currently resides in Dallas, Texas. He provided voices for a number of English versions of Japanese anime series; one of his most notable roles was Richard Moore in the detective series Case Closed.[2] He also appeared on television and on film for a variety of shows and movies from Barney & Friends to JFK to Finding North. On Barney & Friends he guest stared as Mr. Tenagain in "Having Tens of Fun!" and as Ryan's Grandpa in "Grandpa's Visit".
References
Ad blocker interference detected!
Wikia is a free-to-use site that makes money from advertising. We have a modified experience for viewers using ad blockers

Wikia is not accessible if you've made further modifications. Remove the custom ad blocker rule(s) and the page will load as expected.