Perfectly Platinum: 30 Dino-Mite Songs is an album that contains a compilation of songs from Seasons 9-13 of the television series. It was released on February 24, 2009.
It was released in the United Kingdom on March 26, 2012 by Demon Records with an Alternate Album Cover.
Song List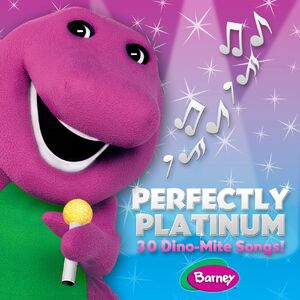 Trivia
Ad blocker interference detected!
Wikia is a free-to-use site that makes money from advertising. We have a modified experience for viewers using ad blockers

Wikia is not accessible if you've made further modifications. Remove the custom ad blocker rule(s) and the page will load as expected.