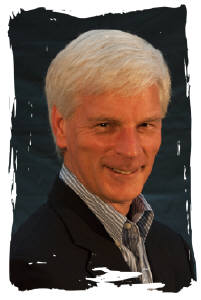 Mark S Bernthal was a writer of the Barney & Friends franchise from 1992-2005.
About Mark S. Bernthal
It all started with N.C. Wyeth's incredible illustrations in the Scribner's Children's Classics. Long before Bernthal could read the books, he sat on the floor of Detroit's Thomas Jefferson Library and let those pictures whisk him off on imaginary adventures of his own concoction.
Adjacent to the library stood the Alger theater, with its invitations to further fanciful outings through countless Saturday matinees.Mark's first childhood storyboards came at the expense of baseball cards that are worth a fortune today!
Jump-cut to corporate life, where an MBA degree landed Human Resources positions with two companies using television as a training vehicle. I was able to write and direct some award-winning educational dramas, comedies and musicals. Then, in the L.A. airport, following a seminar sweep of the west coast, a TIME magazine cover story on Steven Spielberg led Markala to impulsively resign an officer's position to allow full-time pursuit of those activities I enjoyed most.
Ironically, while writing and directing an analogy between the evolution of a task force and four strangers trapped in an elevator, Bernthal learned that a children's show in which PBS had an interest was looking for writers. That show just happened to feature a friendly purple dinosaur, and - with friend and fellow writer, Stephen White - Bernthal helped introduce Barney & Friends to a now international audience. The rest is proverbial "history".
A cameo appearance as Mr. Deliveryman in the episode "Everyone is Special" confirmed to Bernthal that he would stick with writing! Since then, he's been grateful for opportunities to contribute to a wide variety of terrific children's fare.
Barney Projects