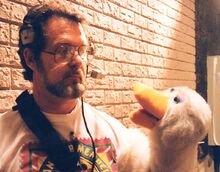 Honk! Honk! A Goose on the Loose! is the fifth episode from Season 2 of Barney & Friends. It is a sequel to the Season 1 episode, Let's Help Mother Goose!.
Plot
Shawn is playing in the school classroom when he spots a large feathery friend in the hallway. The kids quickly realize that Clarence the Goose has run away from Mother Goose. Mother Goose and the gang recite their favorite rhymes to lure Clarence back. Derek comes up with a plan that has everyone help catch Clarence, so Mother Goose can get her book to the library.
Song List
Trivia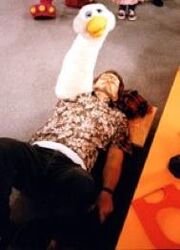 Ad blocker interference detected!
Wikia is a free-to-use site that makes money from advertising. We have a modified experience for viewers using ad blockers

Wikia is not accessible if you've made further modifications. Remove the custom ad blocker rule(s) and the page will load as expected.