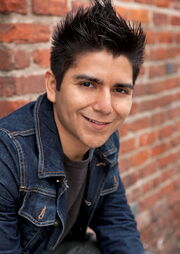 Dean Andre DeLuna (born January 20, 1986 in Tarrant County, Texas) was an American actor who played Jesse only in Barney's Fun & Games. Besides Barney, Dean has also been credited in television shows like On the Town, the Hunch Back of Notre Dame (dance pre pro) In the Heights, My Fair Lady, 42nd Street, and High School Musical.
Ad blocker interference detected!
Wikia is a free-to-use site that makes money from advertising. We have a modified experience for viewers using ad blockers

Wikia is not accessible if you've made further modifications. Remove the custom ad blocker rule(s) and the page will load as expected.