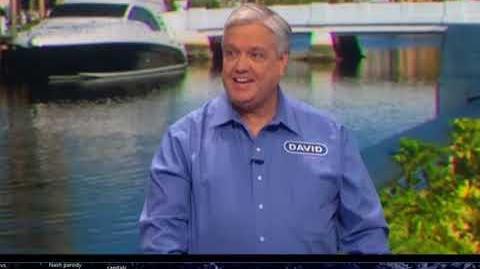 David Franks is a freelance producer, editor and director. He was one of the back-up voices for Barney
Wheel of Fortune
David appeared on Wheel of Fortune on 2/1/2018. He showed off his Barney voice quotting, "Wheel of Fortune is Super Dee Duper!". Pat Sajack gave a little humor from the Million Dollar Dollar Wedge to throwing a bunch of anti jokes here and there. He would end up making it to the final round where he wouldn't solve the final puzzle.
https://www.youtube.com/watch?v=VqO-gJf_cUo
Personel Life
Write the second section of your page here.