"Can You Sing That Song?" is a Barney Home Video that was released on December 13, 2005.
Plot
Live from your imagination, it's time to sing lots of your favorite songs with "Barney's Musical Game Show"! Barney, Baby Bop and BJ can't wait to play in this day of interactive musical challenges. There are songs to sing, clues to colves and surprises from some fairy-tale friends. With Barney, the name of the game is fun!
Cast
Song List
Gallery
Trivia
This video marked:
The UK title for this home video is titled ''Sing That Song!''.
Video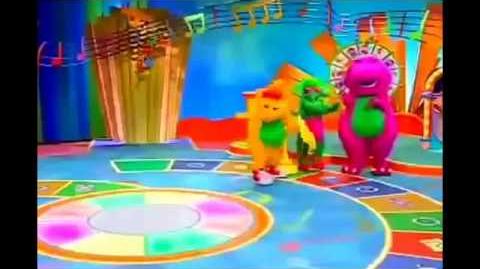 Ad blocker interference detected!
Wikia is a free-to-use site that makes money from advertising. We have a modified experience for viewers using ad blockers

Wikia is not accessible if you've made further modifications. Remove the custom ad blocker rule(s) and the page will load as expected.