Imagination Island is a book that was released on April 12, 1994. It was written by Stephen White & Dennis Deshazer. It was illustrated by Jay B. Johnson. It was based off of the prime-time special, Barney's Imagination Island.
Plot
Based on the NBC prime time network special, which originally aired on television on April 24th, Barney's Imagination Island is a unique book that features specially adapted full-color art taken from actual scenes in the network special and includes Barney, Baby Bop, BJ and several of the familiar cast members from the Barney & Friends.
Characters
Trivia
This is BJ's first book appearance.
Promo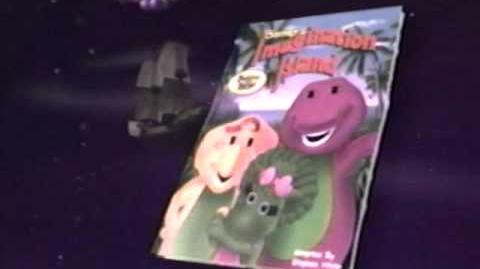 Ad blocker interference detected!
Wikia is a free-to-use site that makes money from advertising. We have a modified experience for viewers using ad blockers

Wikia is not accessible if you've made further modifications. Remove the custom ad blocker rule(s) and the page will load as expected.